Please see the attached flyer for information about an Alumni Weekend hosted by Laurens District 55 Alumni Association and Raider Baseball.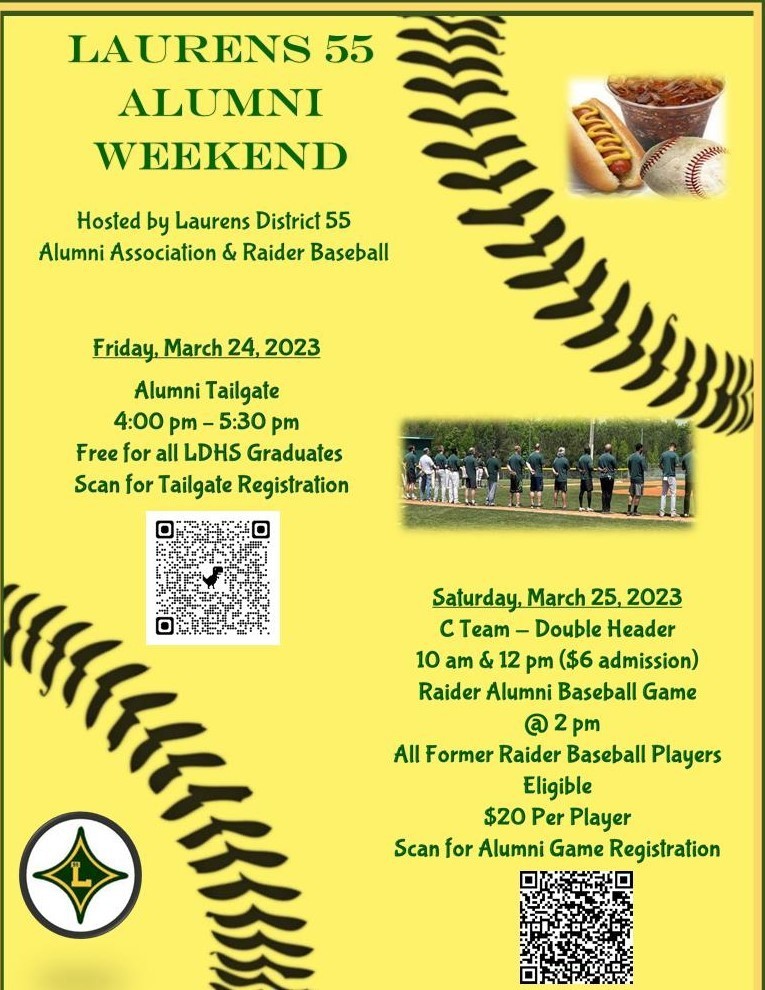 March 6-10, 2023 is National School Breakfast Week. The theme is Dig Into School Breakfast. We encourage all students to come join us in the cafeteria for a delicious breakfast.

Early Childhood and New Student Registration If you have a child that will be new to Laurens 55 in the upcoming school year, please be reminded that it is time to get them registered for school. It is very important that we have as many students pre-registered as possible in order to plan staffing needs for the 2023-2024 school year. This registration is for Pre-K, K5, or any child who will be new to Laurens 55. Please bring the following documents to registration. 1. Birth Certificate 2. Immunization Record 3. Medicaid Card (if eligible) 4. Proof of residency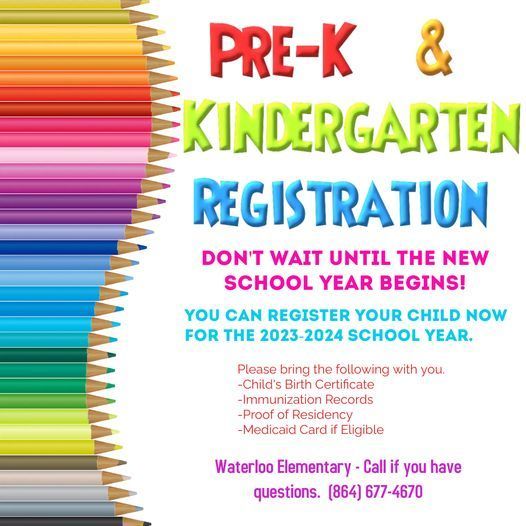 Please help our school PTO by signing up for the Ingles Tools for Schools program. All we need is your Ingles Advantage card number. Ask your child for the sign up sheet that was sent home.